A Foolproof Guide on How to Cook the Perfect Chickpeas
Learn how to cook chickpeas at home. This variation not only saves money, but also time. Chickpeas are protein-rich and vegan – and on top of that they are super versatile and can be used both in sweet and savory dishes!
Duration: approx. 2 hrs. + Soaking(12-24 hrs.) | ⓥ vegan | ⓧ gluten free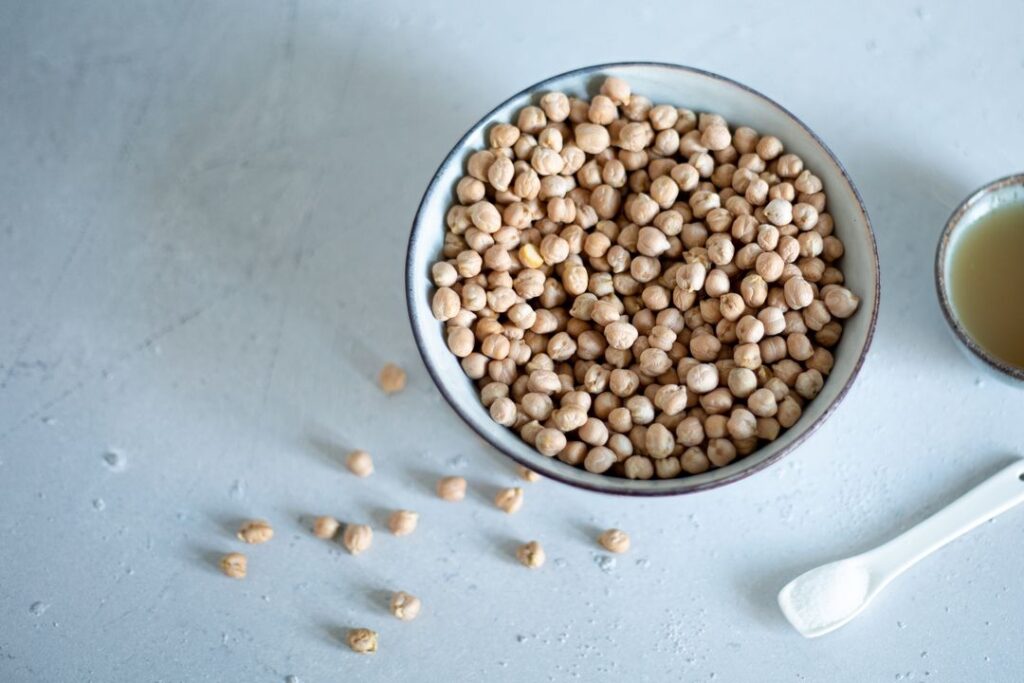 Chickpeas are not only super healthy, but also incredibly versatile. Especially in the vegan diet, they are more popular than ever and serve as an excellent source of protein. The problem with this? Many people get a bloated belly after eating chickpeas, which keeps them from adding this healthy plant-based protein source to their diet.
But that doesn't have to be the case! In this blog post, I'll show you the best way to soak and cook chickpeas to make them more digestible.
Why You Should Always Soak Your Chickpeas
First of all, it's important to know that chickpeas are a legume and are very high in fiber. With about 17 grams of fiber per 100g, about one-fifth of chickpeas are made up of fiber. If you don't prepare them properly, it can lead to bloating and digestive problems. Therefore, you should always soak chickpeas before cooking.
How long Should I Soak My Chickpeas?
Soaking makes the little wonder balls easier to digest and you'll cut cooking time in half. If you want to cook dried chickpeas for your vegan diet, you should soak them for at least 12 hours, but preferably overnight.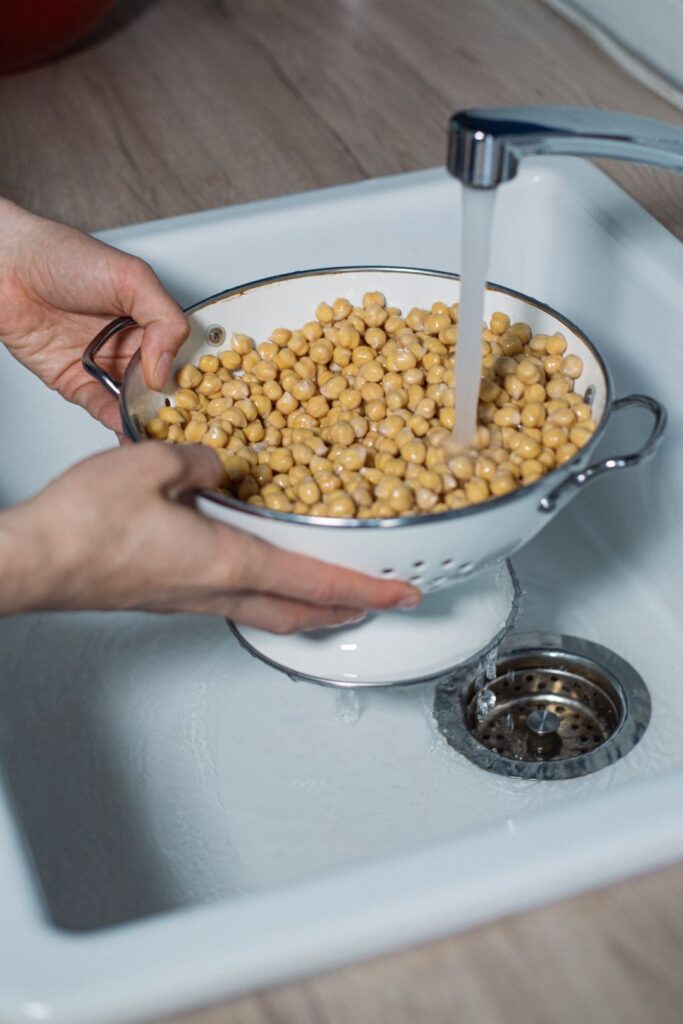 What Happens if You Don't Soak Chickpeas?
If you don't soak chickpeas, the cooking time will increase significantly and digestion can be more difficult. Raw chickpeas contain a natural toxin called phasin, but soaking and cooking renders it harmless.
Phasin is a so-called protein inhibitor that occurs in raw or incompletely cooked chickpeas. It binds to digestive enzymes in the small intestine and interferes with their function, which can lead to digestive problems and bloating.
Please remember: Never eat raw chickpeas!
How Long Do I have to Cook Chickpeas Before They Are No Longer Toxic?
As mentioned earlier, raw chickpeas contain phasin, which can cause digestive problems if not heated sufficiently. Therefore, it is important that you cook chickpeas sufficiently to completely destroy the phasin.
After soaking, you cook the chickpeas in a pot with fresh water. The exact cooking time depends on the size and quality of the chickpeas, but it usually takes about 45-60 minutes until they are soft. If you like, you can also add a pinch of baking soda to soften them even faster.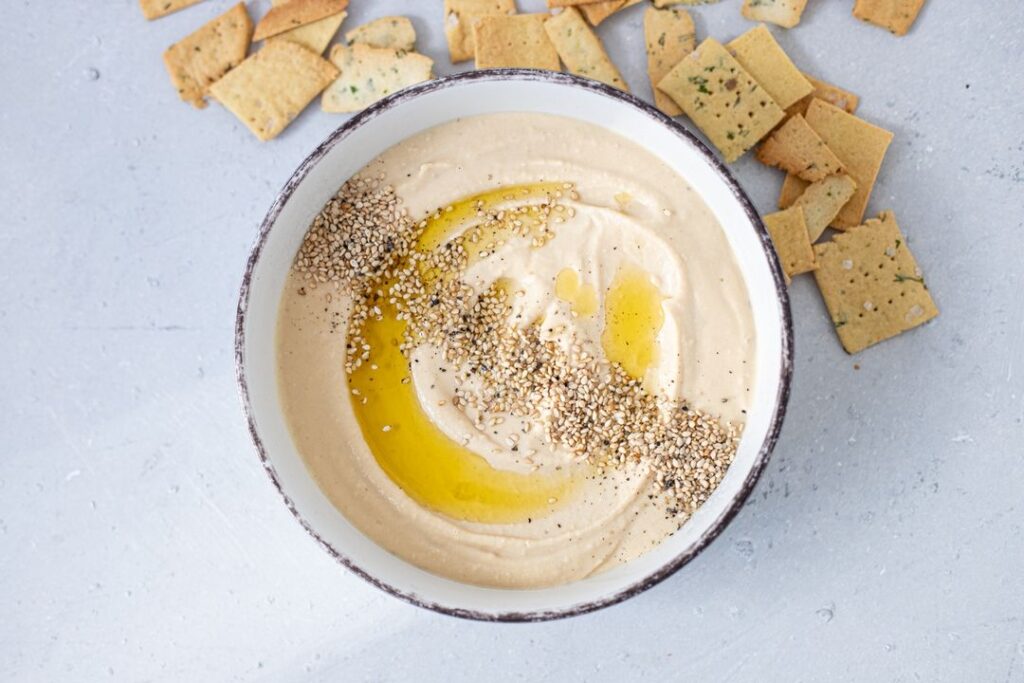 Advantages of Home-Cooked Chickpeas for Vegan Cooking
When you use home-cooked chickpeas for your vegan diet, you can be sure that they don't contain any additives. They also stay a little harder than canned chickpeas because they haven't been soaked in water for months. This also means they contain even more nutrients, no additives and are perfect for vegan burger patties, falafel balls or hummus.
If you have very calcium rich water, you can add 1-2 teaspoons of baking soda to the cooking water to soften it a bit.
Can I Freeze My Fresh Cooked Chickpeas?
And the best part? You can also freeze the chickpeas and use them later! This saves time and money, and you always have fresh, home-cooked chickpeas on hand.
When needed, simply take the desired amount out of the freezer and let it thaw. If you need to do it quickly, you can also just pour hot water over them or put them directly into the pan.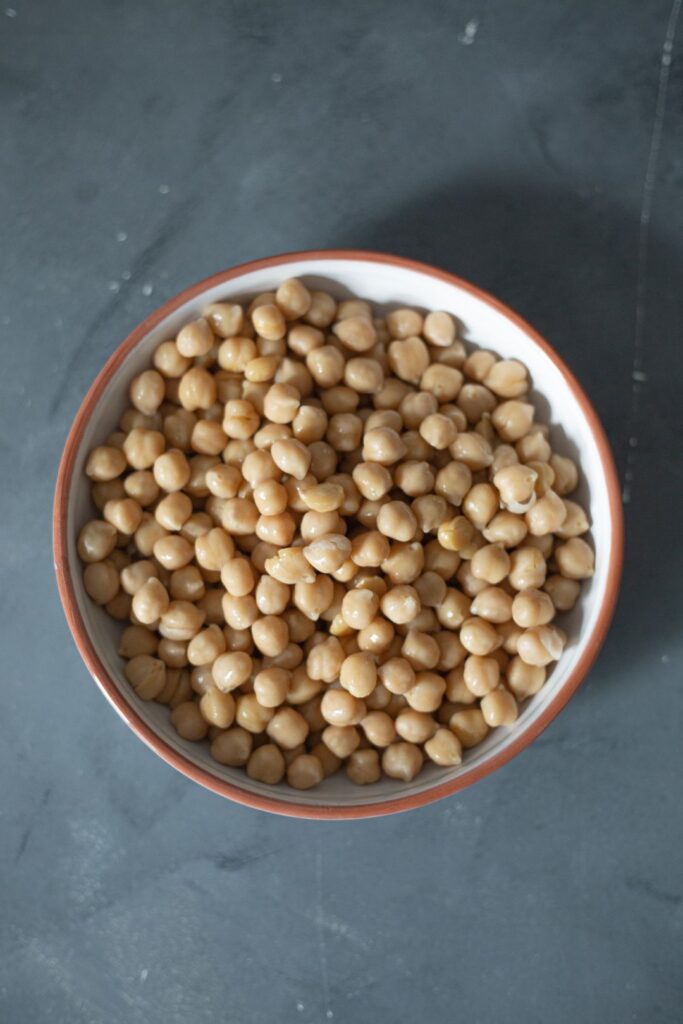 Conclusion
Chickpeas are not only healthy, but also delicious and super versatile. By soaking them and cooking them, you can make them more digestible and more enjoyable. So what are you waiting for? Get in the kitchen and get them chickpeas cookin!
Here's how to make my Fartless Chickpeas: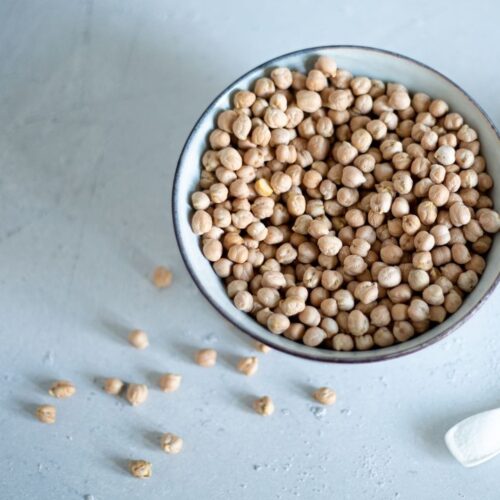 How To Cook Chickpeas
Learn how to easily cook your chickpeas at home – healthy, vegan and super protein-packed!
Ingredients
500

g

dried chickpeas

2

tbsp

shots of apple cider vinegar

or lemon juice

3

litre

Water for soaking and cooking

pinch

of salt
Instructions
Put the chickpeas in a bowl and wash them well several times. Then, pour away the water and fill up the bowl with fresh water. Since the chickpeas will double in size, make sure you are using a container that is big enough. Lastly, add the apple cider vinegar to your mix and give it a good stir.

Now let your chickpeas sit on the counter for at least 12 hours, even better for 24 hours. It is perfect to do this overnight, so that you can cook the beans the next morning.

As soon as the soaking time is over, pour away the soaking water and wash the chickpeas again thoroughly. This will remove any contaminants and the chickpeas are ready to be cooked.

Next, bring the soaked chickpeas to a boil in a large pot along with enough water and salt. Once it's bubbling, you'll notice some sort of foam forming. This contains saponins and should be skimmed off.

After skimming, turn down the heat and let the chickpeas simmer on low for about 1-2 hours (depending on the desired firmness).

Drain, let it cool and either process directly or freeze for later use. Freshly cooked chickpeas will keep for about 1-2 days in the fridge.
Notes
Cooked chickpeas are perfect for freezing. Just take them out when needed, either let them thaw or pour hot water over them – done.
Home-cooked chickpeas remain a little harder than canned ones. Therefore, they are perfect for delicious falaffels or as a crunchy garnish in a salad.
Nutrition
Serving:
100
g
Calories:
164
kcal
Carbohydrates:
27
g
Protein:
9
g
Fat:
3
g
Saturated Fat:
0.3
g
Sodium:
46
mg
Fiber:
8
g
Sugar:
5
g
Vitamin A:
27
IU
Vitamin C:
1
mg
Calcium:
49
mg
Iron:
3
mg
Did you like this recipe?
I'd love to hear from you! Comment below.